Spring Cleaning - Time To Declutter and Streamline Your Home!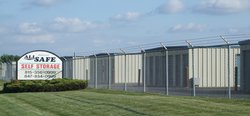 Spring is the time of renewal and rebirth. Spring is also the perfect to time deep clean your home and reduce clutter. Don't be intimidated by the scale of your annual big cleaning project. Tackling your spring cleaning is manageable with these three steps.
To help you plan your spring cleaning now, we can offer a few tips. Try working on one room at a time, starting at the doorway. Continue around the room till you reach the doorway again. Keep five boxes with you and sort items as you go through the room.



Donate box. Bring these usable items to a local collection site or call for pick up.
Freecycle box. Freecycle a grassroots movement of people who are giving (and getting) stuff for free in their own towns. Freecycle groups match people who have things they want to get rid of with people who can use them, and keep items out of landfills. This website matches people with items.
Relocate. Put items that belong in a different room in the relocate box. Once you finish a room, put these items in their proper place.
Storage. Storage box for out of season or anything not needed for a while. These items can be stored away providing more living room for your family to enjoy.
Garbage. Keep a garbage bag or box handy and throw out anything that is broken or had no useful life.



Make it fun! Play music that inspires you and keep you going. Latin, R&B, swing, jazz or new age. Whatever sounds energize you.


Dedicate 30 minutes a day to your cleaning. The month of April has 30 days and with just a half hour a day you'll have 15 hours of cleaning in by the end of the month and a clean home. Turn on the music and set your timer.

With a small daily investment your home will be clutter free and easier to navigate. With fewer items in your home, you will find cleaning is faster and easier too.
Decluttering is removing items that are no longer useful or out of season. Do you have items cluttering up your house but you do not want to part with them? Perhaps your winter ski equipment is taking up space in your living room.
More and more people today are finding it hard to manage the space they rent, own, or lease and are turning to self-storage units as a solution to cluttered personal and business lives. Clear out space and enjoy your home by storing your winter sports equipment and clothes at All Safe Self Storage in Lake in the Hills or McHenry.