Packing Tips from All Safe Self Storage
At
All Safe Self Storage
Storage we understand that everyone has different storage needs. Whether you need to store your personal or business items short or long term, how you pack and stack your treasures has a large impact on how your things will fair during this time away from you. Here are three helpful suggestions to keep your belongings stored safely. For more information or ideas, please contact our office or visit one our convenient
locations
in McHenry or Lake in the Hills and remember we carry a variety of sturdy storage supply materials at both locations.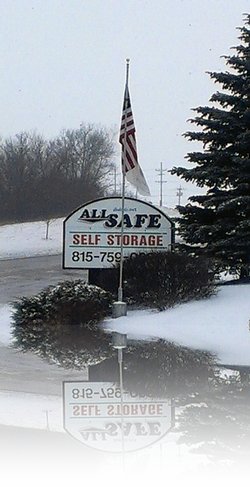 INVENTORY YOUR ITEMS
Making a detailed inventory list of what you need to pack and store will help keep track of specific items in the event you need to retrieve them from your unit. Knowing what you want to store will determine what size unit you will need and supplies you will require. Please contact our office to inquire about our available sizes and prices.
USE THE RIGHT SUPPLIES
It seems easy and cheaper to take boxes from a store however these boxes are used for short-term shipping and are wrapped in pallets. Personal use with moderate to heavy weight can be disastrous and very disappointing. We recommend Investing in quality, sturdy boxes and packing materials because box strength degrades with use and time. We suggest buying boxes of similar sizes so it will be easier to stack securely in your unit and will save space. Don't forget to label all boxes with a list of contents on all four sides for easy identification. Never use plastic bags or cover your furniture with tarps or painters drop clothes! Plastic does not allow for proper airflow and will damage your items. If you need to cover an item we suggest using cotton fabrics such as old sheets or drapery. For your convenience, affordable packing supplies are available in both offices please contact us by phone or email for pricing.
PACK SMART
Use bubble wrap when packing glassware, pottery and other fragile items. For additional protection use foam sheets for ultra delicate items or fine china. Packing paper is suggested to cushion the shock taken during the actual moving of items and can be useful for picture frames, dishes and filler. Plastic wrap is recommended for larger furniture and mattresses bags are available for purchase to keep your bed and box spring clean and dust free. New plastic tape and tape gun along with a box cutter helps packing and unpacking go smoothly. These packing materials will ensure that your items remain clean and unbroken.
Careful packing will ensure your valuables will remain in good condition while stored away. Contact us at
All Safe Self Storage
and we will be glad to answer any questions you have about packing or storing your items.