Giving Back is Important to Us at All Safe Self Storage
All Safe Self Storage
regularly lends its support to activities and events that demonstrate our commitment to the community in which we operate. It has been shown that being involved in our local community can help the economy grow, and to do that, we all need to get involved. Here are a few examples of how All Safe Self Storage is currently giving back as a company.
We support social service organizations: American Red Cross. Home of the Sparrow, St. Vincent De Paul, Cub Scouts, Boy Scouts, McNulty Irish Dancers and Jaycees.
We support local walks for-causes and rallies: St. Baldrick's events and Adopt a Sailor at Christmas program.
We support our local heroes : 10% off any unit for military, fire and police and our Christmas cards for Veterans program.
Here at All Safe Self Storage, our staff believes in giving back too and donating their individual support to groups and activities. By serving as sponsors, volunteers, fund-raisers, and sometimes educators, they too are making a difference in our communities. Here are a few examples our staff members provided to outline their work around McHenry county.
We belong to social service organizations: Programs such as local churches and groups within, Home of the Sparrow, Several Masonic affiliated groups, assisting with local CHIPS programs, MDA and The House Piper.

We support local walks for- causes and rallies: Staff members regularly donate individual time and services to McHenry county animal shelter, Relay for Life and St. Baldrick's events.
We support our local heroes : Our staff members provide supporting services to several Honor Flight branches and supporting services to the Northern Illinois branch of The Firefighters Honor Guard.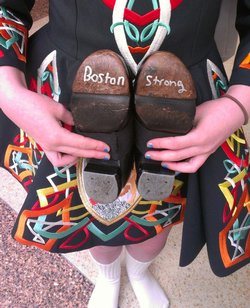 If you're interested in finding an opportunity to donate, participate or volunteer, look for local message boards in stores and libraries or in your local newspaper. Ask a neighbor if they know a person or group that is in need of assistance. While working together as a community and supporting one another we can continue to strive to make our hometown and yours a safer and more enjoyable place because when we give, we all benefit.
Feel free to ask us about the organizations we support when you stop by our Lake in the Hills or McHenry All Safe Self Storage
locations
.